Have you wondered what it would be like to work with a financial professional but are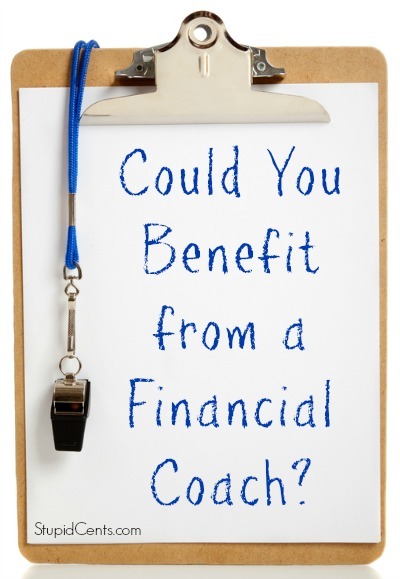 concerned about a long-term commitment?
Do you like managing your own finances, but would like a professional to come alongside you and ensure you are making the right decisions?
Are your finances a mess and simply need a professional to help you organize them?
Are you overwhelmed by all the information on the Internet and just need a personalized plan of action to get you moving in the right direction?
Most financial advice depends on your ability to invest large sums of money to buy products or investments…are you looking for something different?
Why not engage with an advisor/coach that has your best interests in mind?  What is the risk?
We realize that money is a very personal subject.  Building trust around that subject can be challenging, so many people simply choose to go it alone.  And if you don't have thousands of dollars to invest, some advisors will not even entertain your call.
The AAG Financial Coaching Service (FCS) challenges that dynamic.
We want to bring affordable advice/coaching to ANYONE who needs it.
TRUST
Trusting anyone with your money is hard.  We wanted to design a platform for personal, professional financial advice from a real person on a subscription basis.  You don't have to worry about being sold a product or second-guessing whether the advice you are getting is really right for you.
Introducing… AAG Financial Coaching Service (FCS)
FCS provides financial advice and coaching on a retainer/subscription basis to those who have desire to independently manage their finances but would like guidance on a myriad of financial topics.  New clients will receive a mix of personal 1-on-1 service, automated education, and online tools provided by Artifex.
Here are some highlights:
Initial 30-minute discovery meeting, either via phone call or zoom, is

FREE

!
Clients will initially choose three focus areas from the services listed below, and the advisor will create plans and provide specific recommendations to your needs.
Your personal advisor will explore additional focus areas during each discovery meeting
Personal service may include limited financial plans and calculations as well as customized recommendations
Investment advice will be non-specific but customized accordingly (ie, "diversification")
A personal dedicated 45-minute coaching session is scheduled every 3 months, and in between coaching sessions all FCS clients are provided with unlimited daily service and access to an advisor via text, email and phone.
SERVICES/FOCUS AREAS
The following coaching services will be the main focus areas, but is not considered comprehensive:
Financial life goal planning
Job transition & new careers
Retirement plans & savings
Budgeting & Expenses
Saving & Investing
Asset & Income protection (insurance)
Debt management (credit cards, college, mortgage)
Business start-ups
Family finances (college planning, saving, merging finances)
Buying a home & real estate investing
Other (tell us what is on your mind)
FEES
The FCS fee structure is simple and transparent.  It is all inclusive for $99/mo with no additional setup or hidden fees, commissions or surprise surcharges.  Additionally, the second month is FREE of charge (you buy the first month and get the 2nd month free – isn't that called BOGO?) and referral discounts are significant.  In fact, you can earn up to 6 FREE months per year (1 month free per referral that subscribes to FCS).