Artifex Advisory Group is a Registered Investment Advisor that offers full-service financial planning and investment advice, working with families and business owners across the country.
We are dedicated to knowing our clients, their values and goals, and creating a roadmap to help them today and into the future.
We aim to alleviate your financial concerns, provide unique solutions, manage investment risk, and help our clients sleep well at night.  For investors, we provide institutional level strategies, a transparent fee structure, and a risk-based approach customized for every client.
Above all else, we operate with integrity, honesty and a focus on personal relationship that drives our passion to help those seeking our expertise.
OUR FOUNDER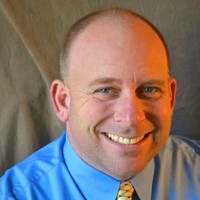 Josh Elliott launched Artifex Advisory Group after 10 years serving as an independent financial advisor in Southern California and now North Carolina. He is responsible for providing comprehensive wealth management and retirement advisory services to high-net-worth families, small businesses, and corporate executives.  Josh holds a Bachelor of Science in Real Estate and Urban Planning from the University of Southern California.  Go Trojans!
OUR MISSION
We believe in the value of a relationship-driven business.  It is through relationship that we earn your trust and assist you in the stewardship of your financial resources.  The building blocks of every relationship, and therefore our firm, are integrity and honesty, from which we add a personal and consultative approach to planning both for individuals and businesses.
Our desire is to provide you with comprehensive and institutional strategies coupled with the personal attention you desire and the transparency you deserve.
We are always focused on our fiduciary duty to do what is best for you, our client and our friend.
OUR SERVICES
While developing a customized financial program, we will walk you through a step-by-step process that will help you feel confident in your decisions as well as alleviate your financial stress.
Once your goals have been established, we will customize appropriate strategies to suit your vision and objectives. We can help you execute a sound financial program utilizing the following products and services:
Comprehensive Financial Planning
Investment management
Asset protection
Retirement plans and strategies
Estate planning
Charitable planning & giving strategies
We look forward to using our expertise to help you pursue your financial goals!